Home Staging--Why It Works!
Home staging and preparing your home for sale go hand-in-hand. Linda Kemp and The Success Group go the extra mile to gain an edge in the marketplace so your home stands heads and shoulders above the rest. As an Accredited Staging Professional, Linda Kemp applies her experience and knowledge to help get your home SOLD! The two most important factors are:
Pricing - Your home must be priced right according to its' standing in the marketplace.

Your Home Must Shine Inside and Out - Sometimes it's difficult to look at your home as a product, however, it helps to think of it in those terms in order to get it sold quickly, for top dollar and in a reasonable amount of time.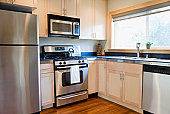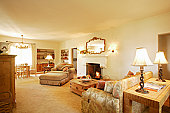 Do ASP Staged Homes Sell for More Money?
There are no guarantees, but statistics show that an ASP Staged home can generate additional buyer interest, maximizing the selling price of the home and/or selling it in the least amount of time.
"The Way You Live in Your Home and the
Way We Sell Your Houses are Two Different Things!"
--Barb Schwarz
Founder and President of StagedHomes.com
When you get ready to place a home on the market for sale it becomes a product, and just like any product on the shelves at your local store it has features and benefits, pluses and minuses, and there are other products to compete with. To gain an edge in your marketplace you must be priced right and look better than the competition. Sometimes it's difficult to think of a home as a mere product, but it helps to think that way in order to get top dollar for the home and sell it in a reasonable amount of time.
According to Barb, "Buyers only know what they SEE, not the way it's going TO BE!" Unless the home is a "fixer," badly worn or very out-of-date carpets should be replaced before coming on the market. Offering a buyer a credit to pick their own carpet or discounting the price is far less effective and will always end up costing the seller more money and slow down the selling process. And the list goes on!
Are you serious about selling your home? Are you willing to do what it takes to make your home the best it can be? If your answer is YES then let's get together to make this a win-win situation for everyone!
Call Linda Kemp at 630-688-5121 today for a free consultation!